Beautiful patio furniture can transform a simple outdoor area into an oasis. A beautiful area where you entertain friends, spend quality time with family, and relax in the sunlight. Finding pieces that fit your personal style and design preferences is a crucial part of creating the perfect patio. Choosing durable and sturdy pieces that will withstand the elements, is equally as important. There are several brands that are crafted beautifully and weather resistant outdoor furniture. This guide will explain the importance of choosing high-quality furniture and how to maintain it.
Why Choosing Weather Resistant Outdoor Furniture is an Important Investment
Though you may believe purchasing some cheap patio furniture to use in your outdoor area is the best choice, it's a mistake in the long run. Choosing well-made and expertly-crafted pieces from brands such as Agio, Tropitone, and Brown Jordan will prove to be a smart investment.
Though picking cheap furniture may save money up front, it is certain to deteriorate. These pieces damage quicker and more easily than high-quality pieces. Without the proper structure and material, patio furniture is unlikely to withstand the elements. Being outdoors enduring wind, rain, and dirt will serve as an issue. Nor can it hold up against cleaning chemicals, food spills, and frequent usage. This means it will need to be replaced more often, racking up the cost. Buying long-lasting furniture up front is a smarter move since you will be able to keep it for decades to come.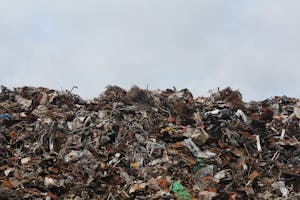 Not only will choosing better quality pieces save you from overspending on new furniture, but it will also prevent you from contributing to the vast amount of waste in landfills. Furniture is routinely thrown away and the U.S. is responsible for several tons of furniture waste annually. Choosing pieces that can be used for decades is an environmentally conscious decision.
In order to create a paradise in your own backyard, it's best to avoid cheaply made furniture that lacks in grace and style. That inexpensive dining set might even look nice online, but when it arrives, it will definitely lack the same charm as well-designed and artfully crafted pieces. The care and thought that goes into designing a fine piece of patio furniture will not go unnoticed by your family, friends, and other guests.
The Best Types of Weather Resistant Outdoor Furniture
Choosing the right weather resistant outdoor furniture can be a daunting task. To ease the confusion, you should understand the benefits of different materials. You'll be able to make an informed decision based on your needs and wants.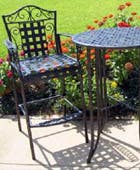 Wrought Iron—Wrought iron is an incredibly durable and sturdy furniture material that can be used in both modern and innovative pieces as well as classic and traditional. This material can withstand harsh weather and is great for climates with heavy wind and precipitation. A powder coating can be applied to wrought iron that helps protect from rusting and fading. Since it's so long-lasting, pieces of this material tend to be passed down through generations.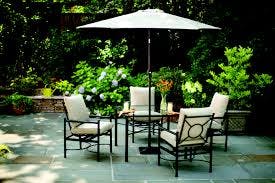 Aluminum—Aluminum is a lighter weight material that is easy to move and extremely resistant to drying out, rusting, and fading. When paired with high-quality fabric slings or vinyl strapping, aluminum makes elegant and strong furniture.
Cast Aluminum—Cast aluminum furniture is lighter weight than wrought iron, but stronger than standard aluminum. With a durable powder coating, these pieces are able to stand up against the elements of the outdoors. Paired with unique cushions or pillows, this material makes for comfortable pieces that are inviting and cozy. Cast aluminum pieces will add beauty to your outdoor space for years to come thanks to their lovely design and sturdy structure.
How to Maintain Your Weather Resistant Outdoor Furniture
The first steps of creating the perfect patio are choosing your pieces and arranging the space. Once your vision has been realized, you must maintain and care for your furniture in order to ensure they last you for as long as possible and your backyard stays gorgeous.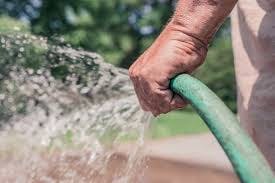 Cleaning—All outdoor furniture must be regularly cleaned with the proper materials. Use rust protectants on vulnerable metals and clean with a mixture of mild detergent and water. All spills should be immediately cleaned to prevent staining. Removing build up like dirt and dust will keep your furniture from deteriorating quickly and looking shabby. If you have any questions or concerns about how to correctly clean your pieces, contact a professional.
Repair and Restoration—The most durable weather resistant outdoor furniture can still become damaged and require professional attention. Perform routine checks of your pieces so you can stay on top of any necessary repairs. Always bring your furniture to a professional furniture repair and restoration company in order to ensure they receive the best care possible.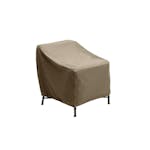 Storage—Store your furniture during the offseason properly by keeping it in a climate controlled, dry room out of sunlight and under proper covering. If you choose to store your sturdier metal pieces outdoors, make sure they are secured and covered in weather-proof bags. Always clean and repair your furniture thoroughly before storing it to prevent aggravating existing problems.
Maintain your Weather Resistant Outdoor Furniture with the Southern Company
If your outdoor furniture is looking worse for the wear, don't abandon it. The Southern Company can restore and repair your pieces and provide a 100% satisfaction guarantee. Our talented craftsmen have a combined 75 years of experience, so you can rest assured knowing your furniture will be looking showroom ready. We work with a variety of brands such as Brown Jordan, Knoll, Agio, and more. Contact us today so we can begin returning your outdoor furniture to its former glory!