Winston patio furniture is known for its timeless beauty, durability, and unparalleled quality. With furniture so attractive and functional, you want to keep it looking its best season after season. You've invested too much money to let it deteriorate at the hands of the elements. Here are some important Winston patio furniture maintenance and care tips to help keep your beautiful furniture looking stunning and like new.
Cleaning Your Winston Patio Furniture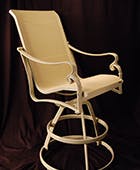 Winston patio furniture can be washed with a solution of water and mild detergent, then thoroughly rinsed with clean, clear water and dried. This applies to outdoor cushions, frames, and seating surfaces made of vinyl, including both sling and strap seating. In short, the first step to maintaining your furniture lies in keeping it clean.
When cleaning your cushions, it is good practice to hang them or take them off the furniture frames to dry. This allows gravity to aid in pulling out the moisture and will speed up the drying process. Drying usually takes less than 24 hours.
Applying Protective Agents to Your Patio Furniture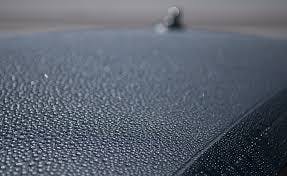 Using protective agents as part of your Winston patio furniture maintenance is an excellent way to help your outdoor furniture last. For vinyl, sling, and strap seating surfaces, you can apply a high-quality vinyl protectant after they have been thoroughly cleaned and allowed to completely dry. This serves to protect the surfaces from the harmful effects of salt air build-up, mildew growth, and air pollution.
A coating of clear automobile wax can be applied to smooth frame finishes after they have been cleaned and dried thoroughly. The wax provides excellent protection against salt air and harmful ultraviolet exposure, better preserving the beauty and color of your frame finish. However, when it comes to Select finishes, note that wax should never be used.
Regular Maintenance of Your Winston Furniture
Your Winston patio furniture maintenance schedule should include cleanings and care at least three times a year to provide the best protection for your furniture. This includes both cleaning and the application of protectants as appropriate. However, the materials with which your Winston patio furniture is made are durable enough that it can be cleaned as often as needed. The key is to prevent any buildup of dirt, sunscreen, food, or other substances on the surfaces of your furniture.
Winston Patio Furniture Maintenance in Winter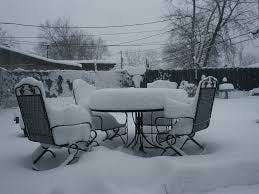 In the winter, it is important to protect your furniture – whether it's made of metal, wood, or some composite material – from the cold, wet winter conditions. If possible, you should bring your furniture indoors to protect it from the low temperatures and the elements. However, if that is not feasible, then investing in outdoor furniture covers is the next best option.
If you choose to use covers, the patio furniture should be cleaned and thoroughly dried first. Make sure that there is no water standing in the frame. When temperatures drop below freezing, the water will turn into ice and expand, which can damage your furniture.
Removing Patio Furniture Stains
If you encounter problems with stains, keep in mind that light stains can usually be removed by cleaning the affected surfaces with water and mild detergent, followed by rinsing with clean water and drying. Some heavy stains, including mildew, may require the use of a high-quality commercial cleaner and protectant made specially for outdoor furniture. Keep in mind that mildew forms on dirt and not the fabric itself, so it is key to wash away the dirt that the mildew has formed upon.
What Not to Use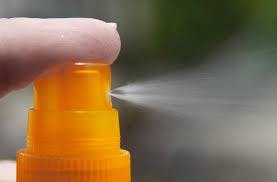 Abrasive materials, strong detergents, and chlorine-based cleaners should never be used for your Winston patio furniture maintenance. Solvent-type cleaners should never be used on woven vinyl, woven blend, or woven ultra-blend fabrics. These cleaners can cause serious damage to the yarns. Also, never use water that is above 100°F or steam to clean your furniture. This is unnecessary and can damage it. Finally, never use bleach on printed acrylic fabrics for obvious reasons. Strong cleaners are not needed for your furniture.
Remember to avoid allowing suntan and sun block products from coming into contact with your patio furniture, especially seating surfaces such as cushions, slings, and straps, as well as anything made of vinyl. Some of these products can leave behind a deep, penetrating stain. Keep in mind that Winston does not cover such stains under their warranties.
A Patio Furniture Repair Company for Your Winston Outdoor Furniture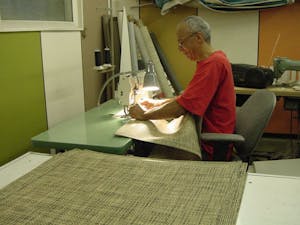 Winston patio furniture is made to last year after year, but even the highest quality furniture will begin to show its age as it is exposed to the elements. Fortunately, it's possible to extend its life even longer through furniture repair and restoration. At The Southern Company, we have many years of experience in breathing new life into many different brands of patio furniture, including Winston. You can aim to restore your furniture to its original appearance, or opt for a brand-new look with a different finish and fresh colors.
We offer a variety of services, beginning with a careful inspection of your furniture to locate any damage to the frame that we need to repair. We then sandblast the frame, followed by electrostatically applying a powder coating in your choice of finish. Once applied, it is cured in an oven to form an incredibly durable and stunning finish. We can also restrap your furniture, or custom cut and install new slings. We offer 25 different colors for vinyl straps and 125 colors and fabrics for replacement slings. All sewing is done with Gore-Tex Tenera thread, which will outlast any other type of thread 10 times over.
Contact us today to find out what we can do for your furniture this winter!