Telescope patio furniture maintenance is very simple and the ease of caring for this furniture is just another attractive quality of the brand. Customers rightly expect to get years of service from their investment in a set of Telescope patio furniture, and with a little bit of planning and effort, it will truly last for decades.
With the fall months already here and the frigid temperatures of winter fast approaching, there is no better time to perform some basic maintenance on your furniture to safeguard its appearance and make sure it's ready to go when spring arrives again.
Telescope Maintenance for Vinyl Strap Furniture
Telescope patio furniture maintenance for vinyl straps is easy and involves applying a soapy solution of a gentle soap and warm water with a soft sponge to remove dirt and other stains. Rinse the soap by simply hosing it down thoroughly. Remember to never use pine oil cleansers or harsh abrasive cleansers on your vinyl strap furniture.
Telescope Patio Furniture Maintenance for Cushions and Slings
Cushions (which are made from solution-dyed acrylics) and mesh slings should be spot washed as needed with lukewarm water and mild soap. Once you are finished cleaning the area of concern, rinse it thoroughly with water and then allow it to air dry.
For stubborn spots and stains, you can prepare a more aggressive solution that should be used in a ventilated area: one cup of bleach, two caps of a natural soap, and one gallon of water. Spray the entire area with this mixture and then, if needed, scrub the more stubborn areas vigorously with a soft bristle brush if necessary. Rinse thoroughly once you are finished, then allow it to air dry. Never use pine oil cleaners on your sling fabrics or cushions.
For Sunbrella fabrics, remember to blot (never rub) liquid spills with a clean, dry cloth. If the spill is oil-based, then sprinkle something absorbent like cornstarch on the affected area, allow it to absorb the spill, then remove it from the surface of the fabric with a straight edge. Next, spray on a mild cleaning solution of soap, like Woolite or Dawn, and water. Rinse the fabric until all the soap residue is gone and allow the furniture to air dry.
Care & Maintenance of Marine Grade Polymer Frames
Marine grade polymer (MGP) frames should be routinely cleaned but only with common detergents. If you are faced with an especially difficult-to-remove stain, apply bleach and allow it to soak in. For oil or grease stains, use a citrus-based cleaner, alcohol, or mineral spirits. If necessary you can use a nylon scrub pad or brush when cleaning, but remember to do so with care, because too much force can damage the finish.
If you need to hide scratches on the surface, try using an automotive silicone spray product or regular household furniture polish. Teak oil and other products can stain the finish and ruin the appearance of your furniture, so do not use them. Also avoid any heat sources that are hotter than 180°F.
Telescope Patio Furniture Maintenance for Aluminum Frames
Over time a powder coat finish can show signs of weathering. This can include a slight loss of color or a reduction in overall gloss. Fortunately, the powder coat finish on your aluminum frames is not hard to keep clean and looking like new. The effects of weatherizing can be minimized by a regular schedule of cleaning to remove dirt, grime, and other buildups. To remove scuff marks and scratches, you can use Soft Scrub or a similar non-abrasive cleaning product.
Natural soap and water works very well for general cleaning, and lemon oil will provide protection to the finish. Avoid the use of cleaners that contain mineral spirits, acetone, or lacquer thinners, as they will damage the powder coat finish. If you should get a harmful chemical on the finish, remove it and clean the surface immediately.
Table Tops
Telescope patio furniture maintenance and care also applies to table tops. If you have a Telescope table, it will most likely have an MGP surface or a powder coat surface. It can be cleaned using the guidelines provided above. If you have another type of table, then standard countertop cleaners and protectors will work well.
Winter Storage for Your Telescope Furniture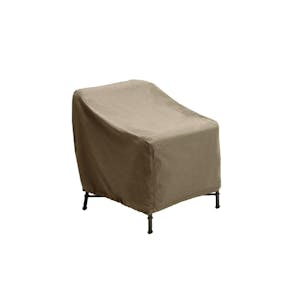 Before you store your Telescope furniture for the winter, make sure to clean it thoroughly according to the guidelines just discussed. Verify that all water has been drained from it (paying special attention to the tubes), because that water will freeze when temperatures drop low enough and can cause damage that is not going to be covered by the manufacturer's warranty. That damage usually takes the form of slit tubes, which have to be replaced rather than simply repaired.
The furniture should be carefully stacked and secured in an upright position – it should never be stored upside down, because there is a chance of moisture pooling in the tubes. A winter tarp should be placed over it and then secured. Always leave an opening at the bottom of the tarp to allow water to drain out.
Telescope Patio Furniture Restoration Company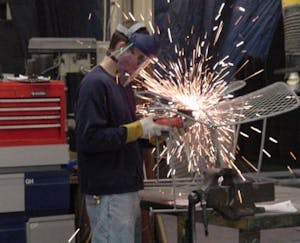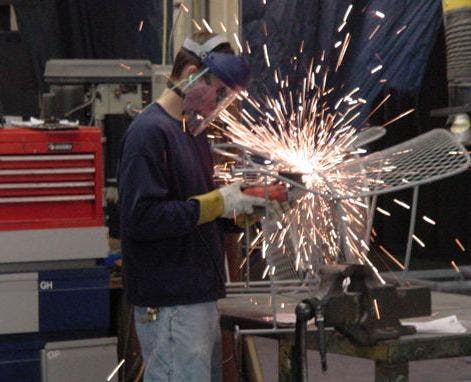 If your Telescope patio furniture has reached an age where you just cannot keep it looking new any longer, then consider having it refurbished – don't replace it! The Southern Company will take your existing patio furniture and restore it so that it looks and feels brand new again.
Our skilled technicians and craftsmen will carefully disassemble it, inspect it for damage, make repairs as needed, apply a high-quality powder coat, and provide you with brand new cushions, slings, or straps from the finest quality materials. We will even pick up your furniture and deliver it when we are finished. Contact us today so that we can get started on restoring your furniture to its original quality while updating it with a fresh, new look.