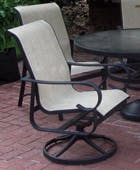 Even the best quality patio furniture breaks down over time. The effects of the sun, weather, chlorine, sunscreen, and everyday use mean that your mesh slings will eventually need to be replaced. You should expect that your mesh slings will last eight to ten years before they need replacement, but variables like the amount of use they get and their winter storage location will have an effect.
Maybe you're starting to notice that your slings are becoming faded or discolored, or maybe the fabric is starting to fray. The Southern Company can replace your slings with the most durable and cost effective options so you can get the most out of your patio furniture. We have an exciting range of color and texture options which means we cater for every taste imaginable.
Phifertex

®

Fabric Options for Your Mesh Slings
Phifertex® fabrics are some of the most durable mesh sling replacement fabrics on the market designed for patio furniture. They are engineered to last even when exposed to extreme weather conditions. What's more, Phifertex® fabrics are low maintenance products, and they are specially manufactured with Microban, an antimicrobial product that prevents the growth of bacteria, mold, and mildew on your furniture. Microban, which is engineered into the product and will not wash off, also makes your furniture easier to clean and keeps it looking its best for as long as possible.
All of the Phifertex® fabrics we carry are slingable. These include the Cane Wicker and Waffle Wicker, Jacquard Plus, Phifertex® Plus, and PVC Olef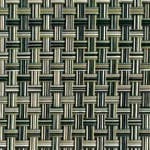 in blends. Jacquard Plus and Waffle Wicker fabrics were designed specifically for use in sling furniture and provide an exceptionally durable and fade resistant option. Go for the Waffle Wicker when you want a natural look that appears more like wood. Jacquard Plus offers a range of colors and patterns when you're looking to get more creative. Phifertex® Plus may be the most durable of the Phifertex® fabrics, and it can be used for more than just furniture. It provides excellent sun protection and can be used for awnings and shades.
Maintaining your Phifertex® fabric slings couldn't be easier. They can be cleaned by mixing 1 tablespoon of dishwashing liquid and 2 tablespoons of bleach to 1 gallon of water. Apply the cleaner regularly with a sponge and rinse with clean water, and you will extend the life of these durable fabrics even further by keeping them free of dirt and oils.
Do you need even more reasons to consider Phifertex® fabrics for your sling replacements? Well, we have one more! All Phifertex® fabrics are Greenguard certified, which means that they emit only very low levels of volatile organic compounds or none at all into the air. Many people consider this to be an important feature of the Phifertex® fabrics, as their children, pets, and guests will spend significant amounts of time on their outdoor furniture.
Phifertex® fabrics are a healthier and more sustainable way to extend the life of your outdoor patio furniture.
Textilene

®

Options for Your Mesh Sling Replacement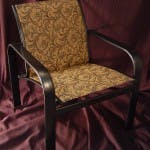 At the Southern Company, we carry a wide range of Twitchell's Textilene® fabrics. These fabrics are perfect for replacement slings, but they are so durable that they have many other uses as well, such as for patio furniture cushions, patio umbrellas, hammocks, pet beds, and more. Textilene® fabrics were made to withstand the harshest weather conditions, but still deliver on comfort and style.
When you want a durable fabric that really makes a statement, consider the Textilene® Metallic line. It comes in an array of colors that add sheen and sparkle to your patio or deck. The good news is that these gorgeous fabrics are as durable as any of the other Textilene® options.
Textilene's® Wicker Weave is their version of the faux wood look, allowing you to create a natural looking outdoor scene without the hassle of caring for wicker. Just try leaving a wicker chair outside for years on end in the sun, rain, and cold, and you will marvel at how much longer the Textilene® version will last. The only difficulty in choosing one of the Wicker Weave fabrics is that one is more beautiful than the next!
Another durable Textilene® option is the Textilene® 80 fabric. While delivering on the durability of the other Textilene® fabrics, this one also offers significant sun protection, blocking up to 80 percent of the sun's rays, so having a matching umbrella made is a no brainer. This fabric, made of PVC coated polyester, will last far longer than you expect and give you the flexibility of creating coordinating items such as shades and pillows that will beautifully highlight your new mesh slings.
Anyone who lives in the mid-Atlantic region knows how strong the sun can be in the summer months. One of the best choices you can make to insure against wear and tear is the Textilene® Sunsure® fabric. Sunsure® provides extra defense against fading and mildew, and offers up to 92 percent protection against the sun's rays. Check out the Royal Café and Forest Café colors for some very punchy yet classic-looking striped options.
Replace Your Mesh Slings with Leisuretex

®

PVC Olefin Collection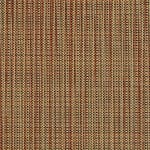 What a beautiful and durable option Leisuretex's® PVC Olefin Collection offers to create the outdoor oasis of your dreams! These fabrics undergo a special dye process which allows for greater color saturation and greater definition in their patterns. At the same time, the PVC ensures longevity and defense against the elements. For those who really like to coordinate their outdoor look, the Leisuretex® line allows you to create cushions, outdoor drapes, and patio umbrellas to go with your dreamy new mesh slings.
The End Result
When you choose any of The Southern Company's mesh sling replacement fabrics, you will be extending the life of your patio furniture and doing the right thing by choosing the most environmentally friendly option. Not only will your new sling fabric last for many years, but you can be assured that our work will last as well. All fabrics are secured using Gore® Tenara® thread, which will not mold, rot, or break down. The Southern Company guarantees your satisfaction, and we know you'll be pleased with your new, durable mesh slings!