One of the biggest threats to your outdoor furniture is harsh weather, whether it's the icy cold temperatures of winter or the violent winds of a summer storm. If you want your furniture to last as long as possible and retain its beauty at the same time, then there are some measures you need to take to protect it.
Weatherproofing your Patio Set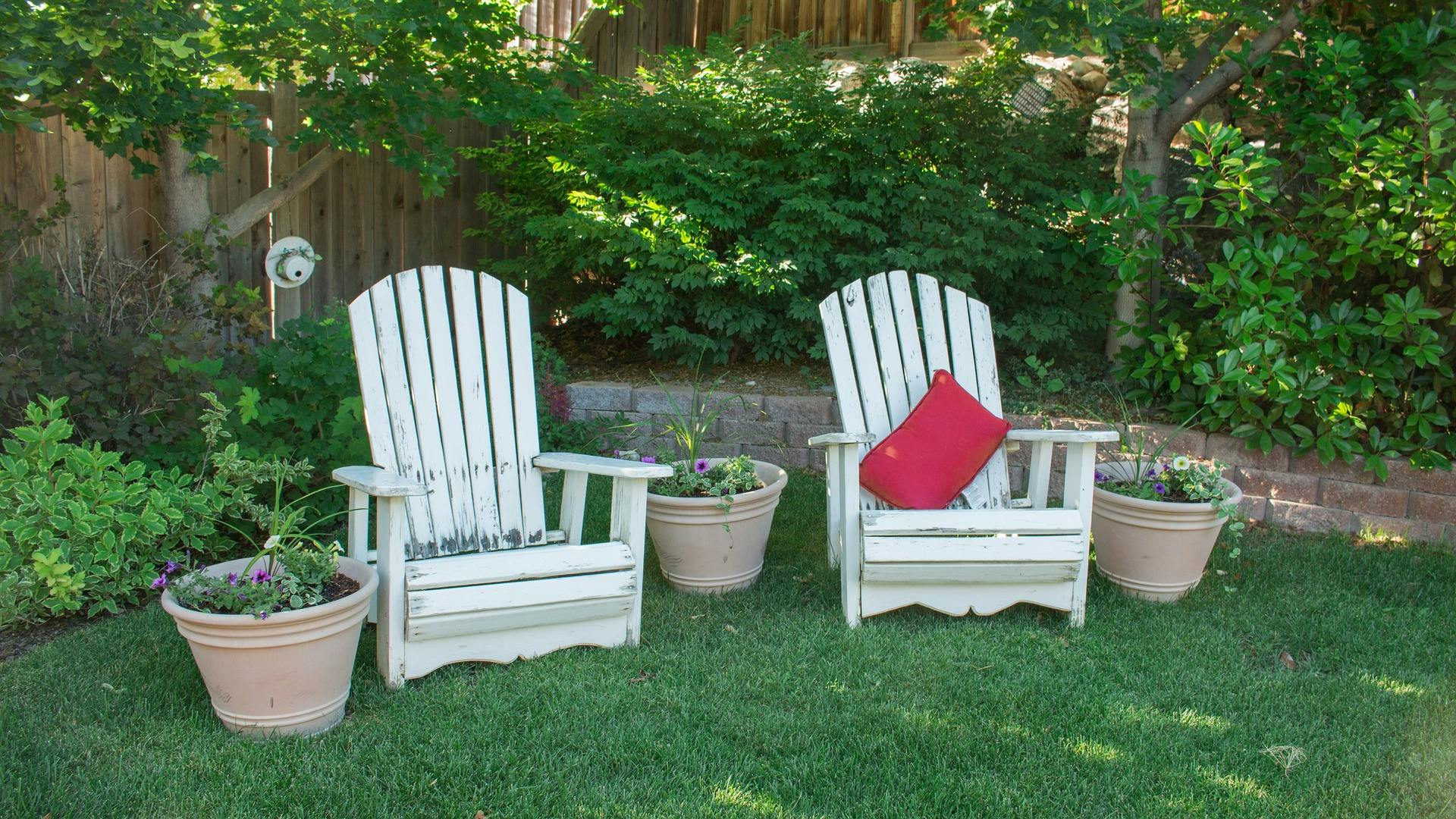 One way that you can protect your outdoor furniture from the elements is through weatherproofing. Modern coating techniques such as powder coating provide an excellent base for aluminum and cast-iron furniture to resist the ravages of weather and rust. A protective layer of automobile wax (applied after thorough cleaning and drying, of course) will also help protect the finish and keep it looking shiny. This technique can even be used on plastic furniture. Wicker and wood furniture should be cleaned and then a new coat of lacquer or furniture wax used.
If you are having trouble with cushions, straps, or slings that are beginning to deteriorate due to exposure, it might be time to invest in replacements that are more weather resistant, including UV resistant, water proof, and resistant to both mold and mildew. If your cushions are beginning to come apart, that is a good indication that the thread has begun to age and it's time for new cushions.
Protective Covers for Your Patio Furniture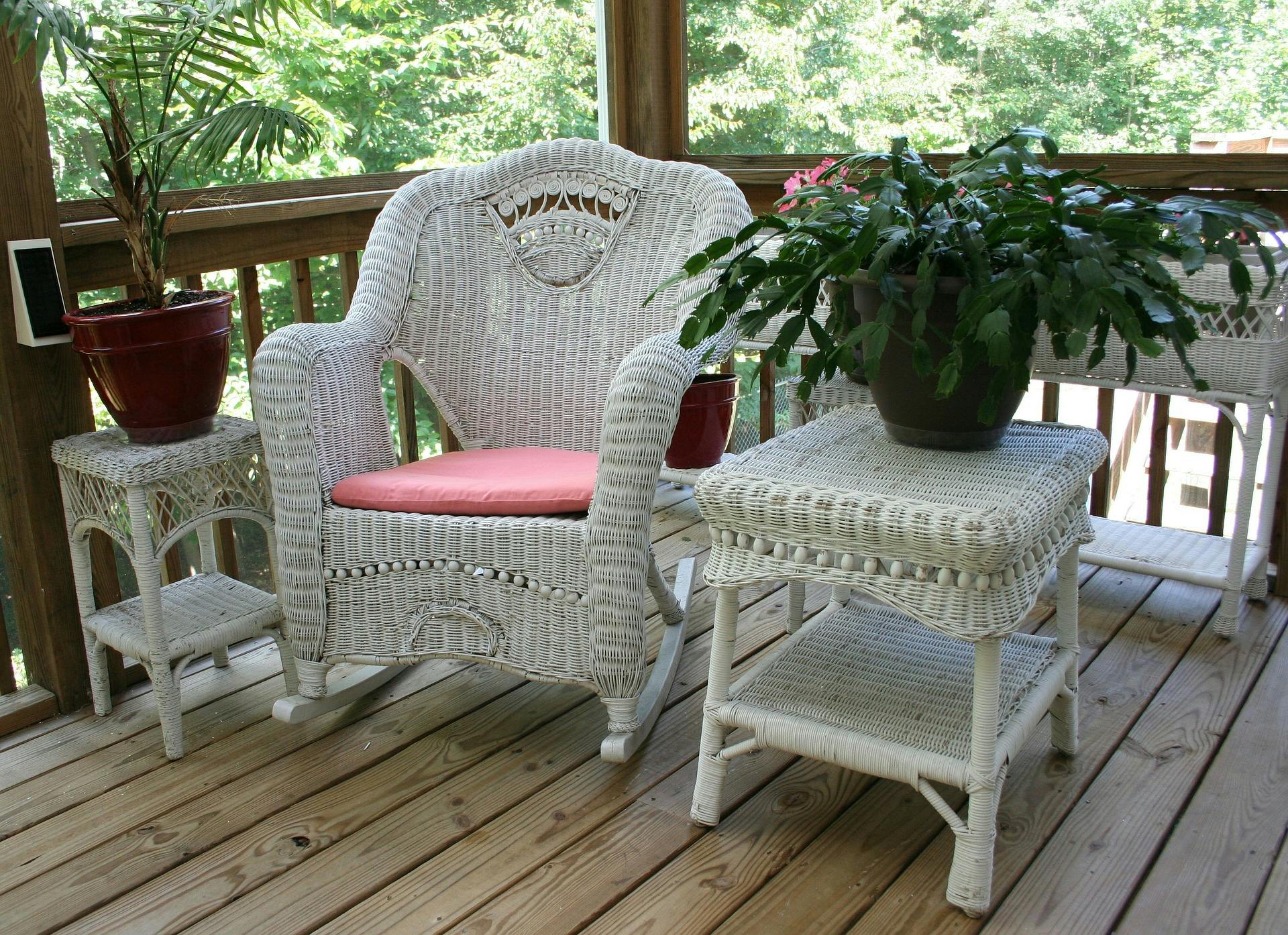 Your outdoor furniture gets exposed to bird droppings, sand, dirt, water, mud, sunlight, falling limbs, tree sap, and insects. Patio furniture covers can provide protection from most of these threats. Covers are typically made from canvas, vinyl, or polyester and, if they are good quality, are both waterproof and UV resistant. Your best option is to invest in covers that are shaped to fit the type of furniture you have, but in a pinch, you can always make creative use of a tarp and bungee cords.
Keep in mind, though, that patio covers don't have to be ugly. There are attractive cover options that include buckles or drawcord to keep them attached to your furniture even in the worst of summertime storms. However, if you want covers that fit your furniture well, you need to have a list of measurements handy when you are shopping for them. You might also want to check with the manufacturer of your patio furniture to see if they have any recommendations for covers.
Storm-Specific Measures for Your Outdoor Furniture
Summer storms mean extra challenges for protecting your patio furniture. Depending on where you live and the type of weather you experience, you really don't want to have your furniture falling and sliding along your patio, or have to retrieve an outdoor cushion from your neighbor's pool. So, besides investing in furniture covers, you may also want to weight down your furniture so that high winds don't displace it and cause damage.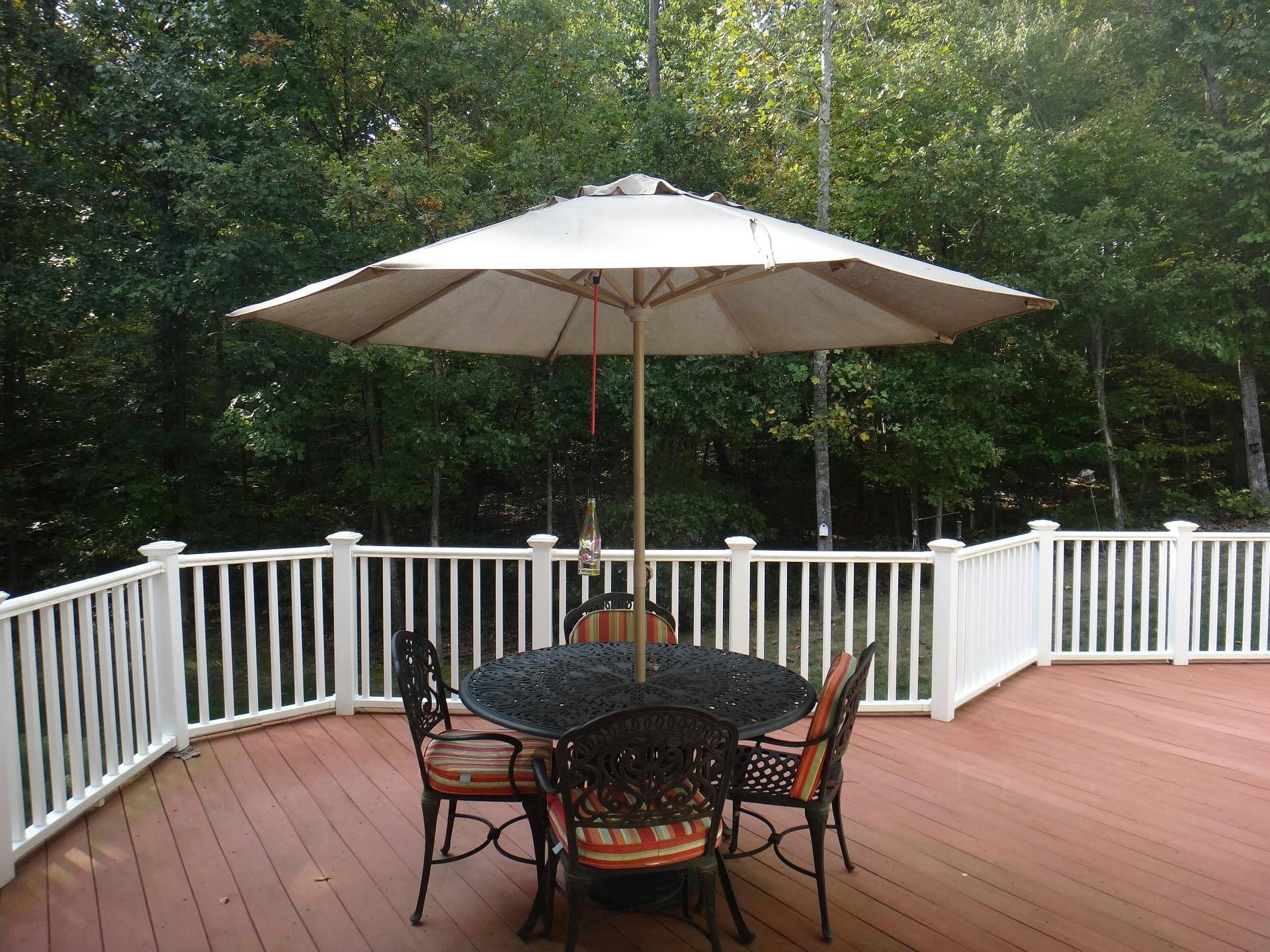 Of course, cast iron furniture really doesn't need any extra weight added to it, but other items might. When you know a storm is impending, place your furniture in a shelter if at all possible. Otherwise, collapse your umbrella (using a bungee cord to make sure it stays closed) and secure it in a heavy umbrella base if you cannot fit it inside. Slide chairs beneath the tables they belong with, put protective covers on, and weight down any pieces that are lightweight or prone to falling over.
It is also important to secure any cushions so that they aren't damaged during a storm. One approach is to use Velcro to attach your cushions to the furniture; with Velcro, the connection is strong enough to resist normal winds yet still gives you the option of removing the cushions for off-season storage or cleaning.
Off-Season Storage
For long periods when you don't expect to be using your furniture, it might be a good idea to store it. However, it should be cleaned and allowed to dry completely beforehand – discolorations that are allowed to set may become stains, and any moisture that ends up trapped beneath the furniture covers can quickly turn into unsightly (and smelly) mold and mildew. If you have any concerns about the impact of flooding on your stored patio furniture, you can place the legs atop wooden 2x4s to keep your furniture off the ground.
Conclusion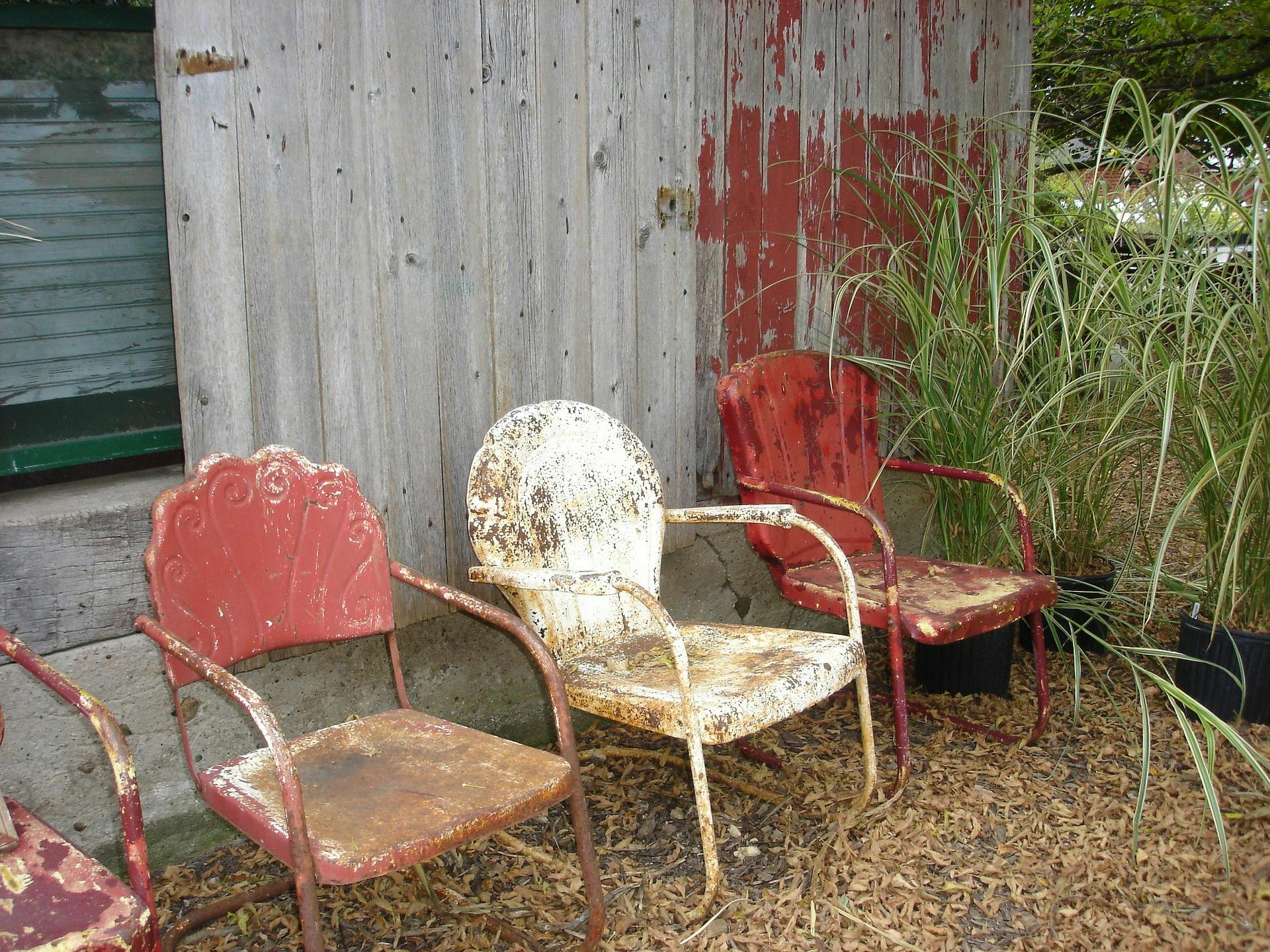 You're heavily invested in your beautiful outdoor furniture and don't want to see it damaged by extreme weather, regardless of the season. The best way to keep it in pristine condition is through weatherproofing, purchasing furniture covers, and storing your furniture when it won't be used for extended periods of time. Especially in the summer you may need to take extra precautions to protect furniture from heavy thunderstorms. Store it when a storm is imminent or weight it down to prevent it from blowing around while also securing it beneath furniture covers to protect it from rain and debris.
The Southern Company
If your outdoor furniture has been damaged by weather-related complications, The Southern Company can help. Our team of skilled artisans and experts will clean, inspect, repair, and powder coat your metal furniture; install new, more weather-resistant slings and straps; and make new cushions for your existing furniture that not only use attractive yet durable fabric, but strong, long-lasting Gore-Tex thread. Why not give us the chance to breathe new life into the patio furniture that you love and enjoy?