Well-made patio chairs can add so much to any outdoor space, whether to enjoy a meal, read a book, or simply lounge by the pool. And while even the highest-quality patio chairs suffer from wear and tear, that doesn't mean they no longer have value. A professional patio chair repair company can extend the life of your worn down furniture for a fraction of the cost in the long run to replace. Here are a few reasons to consider repair over replace.
Reasons to Repair and Restore Patio Chairs
If your patio chairs have seen better days, there's often no need to replace them. Repair and restoration are much more practical options.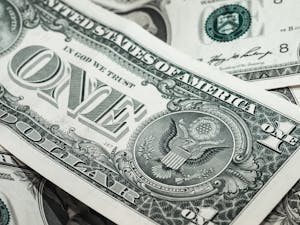 Cost—While not inexpensive, high-quality chairs are a sound investment as they are built with quality materials to last for several decades. When they do start to break down, having the right professional repair and restore them is far more economical in the long run than buying everything new.
Environment—In addition to saving money, repair and restoration help protect the environment. Throwing out patio furniture contributes to growing landfills which takes a harsh toll on our planet. Instead of throwing away your chairs, consider repairing them, or if you must move on to a new set, pass the old ones on to someone else.
Extended life—Having a professional inspect, repair, and restore your chairs will make them last even longer. If your chairs suffer from even minor damage, having them professionally repaired will help increase their durability, adding years to their usable life.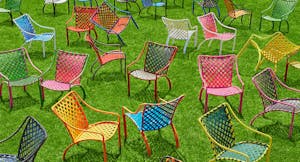 New look—Even if your chairs aren't necessarily damaged, but you're looking for an upgrade, you can create a brand-new-looking piece of furniture by replacing the straps or choosing a new sling. Changing the color will bring a completely new feel to your outdoor space without the need to start from scratch.
Types of Professional Patio Chair Repair
Depending on the types of patio chairs you own, the repair and restoration process will vary. The Southern Company uses a careful procedure that ensures high-quality and long-lasting results.
First Steps—We begin by picking the chairs up directly from you. Once back at our shop, our team of technicians inspect and examine each chair for any and all damage.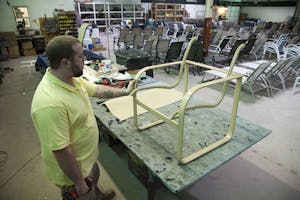 Frame Repair—We remove the old straps or sling and sandblast the frame to remove rust and old paint. The new finish is applied which includes a high-quality mix of resin and additives to keep the frame strong and resistant to the elements. A high-temperature oven cures the frame to create a beautiful and shiny finish. With the frame completed, it's now ready for new straps or a sling.
Sling Replacement—A new sling is measured and cut for a precise fit. The perfect tension is the key to properly installing slings. Slings are double-stitched with GORE-Tenara thread which is resistant to mold, fading, dry rot, and UV light.

Vinyl Re-Strapping—Our technicians measure the chair to determine the proper strap size. We then prepare the new straps with carefully measured holes to ensure proper installation. The straps are installed using a detailed pattern and specific tension for lasting symmetry. We even use a 95 degree room to mimic the hot summer heat.
Why Professional Patio Chair Repair is the Best Option
Though a DYI approach to patio chair repair is possible, materials and experience truly make a difference for longer lasting results.
Materials—Reputable furniture repair companies have access to the highest quality materials. We are able to fit your patio chairs with incredibly durable and beautiful slings and straps, as well as coat the frames with superior resins. These materials are key to a long-lasting repair.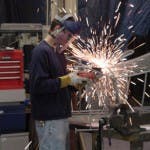 Damage—If an untrained person attempts a complicated furniture repair, they run the risk of causing further damage, leading to more extensive repairs or rendering the chair unusable. Additionally, incorrectly installed straps or slings can lead to uneven weight distribution, wearing the chair down even faster.
Safety—Repair technicians are trained to use dangerous equipment and complete intricate processes in order to restore and repair patio chairs. Attempting these procedures without proper training puts you at risk for injury.
Instead of wasting time and effort on a complex repair, leave it to the professionals to get it right the first time.
The First Name In Professional Patio Chair Repair
The technicians at The Southern Company are experts in patio furniture repair and have worked on a variety of top tier brands. We take pride in providing our clients with beautifully restored pieces that will last for decades to come. If you're in need of professional patio chair repair, contact The Southern Company today and we'll provide you with guaranteed results.