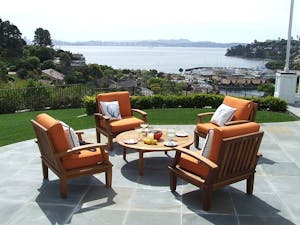 After a long, cold winter, it's a good idea to spend a weekend or two sprucing up your outdoor space so that you're ready to enjoy it all spring and summer long. There are three main areas you can use to divide your attention: the patio, the yard, and the pool. Here are some helpful tips to help you get on top of your spring cleaning and summer preparation.
Cleaning Up Your Patio and Patio Furniture
Even if you don't live in a location with a notoriously painful winter, it's a good plan to freshen up your outdoor space regardless. Making this effort now will help your patio and patio furniture furniture stand the test of time, and it also gets you in the mood for spring and summer fun.
Keep in mind the following guidelines for cleaning these items:
Patios and decks will need attention depending on their material. A patio made of brick, concrete, or pavers may need cracks or grout repaired. Wood decks may need to be powerwashed and stained to protect against the weather.
Plastic furniture can be cleaned with a cloth. Get the cloth wet with a mixture of water and dishwashing detergent. You can then rinse the furniture with the hose for a refreshed and renewed appearance.
Wrought iron furniture can be spruced up with a clean cloth using mild dish detergent and water as well.
Wicker furniture can be cleaned up with a soft scrub brush mixed with water and oil-based soap. Every couple of weeks, you can spray wicker furniture with the hose to make sure that no dirt is building up in those smaller crevices.
Teak furniture should be cleaned with a soft scrub brush dipped in water and a mild oil-based soap.
Aluminum furniture: Use a clean cloth with mild soap and water, but you may need to use Soft Scrub to hit scuff marks. Don't use any other abrasive cleaning agents, or you'll end up with scratches.
If your furniture is looking shabby or beyond repair, determine whether it can be repurposed or whether it needs to be given away/trashed. Having functional and fashionable furniture for your patio can increase your curb appeal and make your time outdoors all the more enjoyable.
Getting Landscaping Ready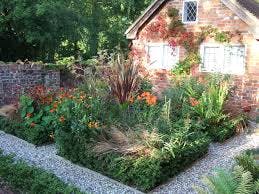 Once you've knocked out the patio furniture, it's time to take a look around the yard. Dedicating a little bit of time here in the early spring can go a long way towards reducing your maintenance over the summer, so plan ahead for this.
If your tools have spent all winter in a shed or basement, you'll need to consider new blades and lubrication. Install a new blade on your lawn mower right away so you're ready to tackle the grass when it starts growing.
Next, take a look at what needs pruning. If there are broken or damaged branches in addition to any overgrown shrubs, you'll need to assess whether these are projects you can take on yourself or if you need to call in professionals.
You might also have bare spots in your yard where you can plant vibrant annuals or perennials to add some color and style to the whole outdoors. Don't forget the window boxes and planters on your porch and patio – adding flowering plants to these areas will make a beautiful impact.
Opening the Pool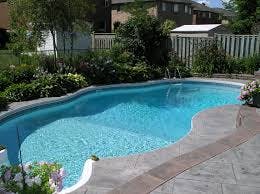 Opening your pool after the winter is about more than just making sure it looks good – you need to be sure it's safe for people to swim in, too. It's never a good idea to drain the pool in the first place unless you had no other choice. Draining the pool can actually hurt the water table and cause the pool to lift out of the ground if you're not careful.
If you didn't have a cover on the pool all winter, you'll need to remove any leaves, branches, or debris that wound up in the water. Clean out all of the baskets linked to the filtration system, and take out any plugs you put into the pool when it closed last year. After you have cleaned the filter, be sure to add water if the water levels dropped over the winter.
It's a good idea to have a professional come visit your pool to ensure that the chemicals are balanced properly. Too much chlorine could be harmful to swimmers, but you also don't want to learn that the chemicals were imbalanced and that your pool needs a more severe treatment to rectify the problem. You'll want to know the details on alkalinity, pH, and chlorine at a minimum. You can purchase water testing kits for yourself for the remainder of the summer if you hope to accomplish the balancing yourself, but it's wise to have a professional check it out prior to the first use of the season.
A few weekends of work on your patio, patio furniture, landscaping, and pool can have you up to speed in no time! Make sure you stock up on those summer essentials like bug spray, charcoal, and sunscreen.