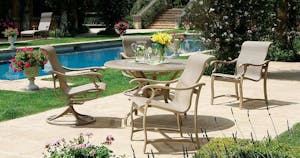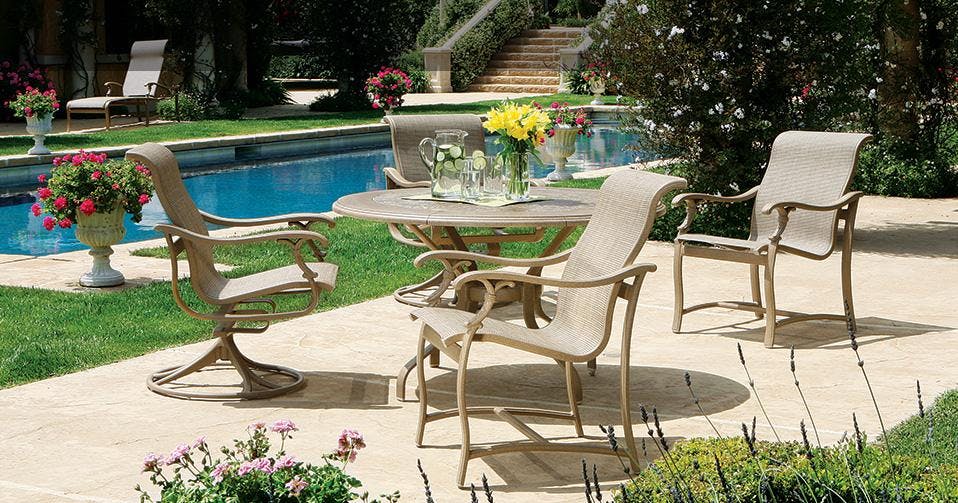 You've got a considerable amount of money invested in the outdoor furniture that you love so much, and when it begins to show signs of age, it's disappointing. Of course, it doesn't make financial sense to toss your expensive pieces in the trash. The good news is that you don't have to. There are patio furniture replacement parts and restoration processes that can renew your furniture, extend its life, and enhance is beauty. However, for this type of refinishing to be done correctly, it really should be left to the professionals.
Patio Furniture Replacement Slings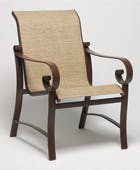 Mesh slings are often the first part of patio furniture that begins to show wear. After about 8 to 10 years, the slings may become discolored, faded, worn, or frayed. But just because the sling has worn out, it doesn't mean that the furniture has reached the end of its useful life. When it comes to patio furniture replacement parts, slings are one of the most commonly replaced components.
At The Southern Company, we know how to make your aging patio furniture look like new again. First, you select the fabric of your choice from over 125 colors and patterns. Next, your furniture will be carefully inspected for any other potential sources of damage. Once it has been inspected, the existing slings will be removed.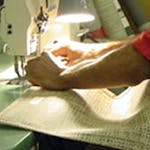 Our skilled technicians will prepare your new sling with great precision, then double stitch and double hem it with rugged, durable Gore Tenara thread. We use this thread because it resists acid rain, salt, UV sunlight, snow, cleaning chemicals, and even bleach. It is also highly resistant to mold and dry rot. The new sling is then placed on the frame so that it sits very taut, using special care when securing the inner frame to the outer frame. This process requires stillness, strength, and experience.
When you have your patio furniture sling replacement done by The Southern Company, you can be assured that the highest quality materials will be used for the slings, and that the most durable thread on the market will be used for the double-stitching and double-hemming. This is certainly not a "honey do" project!
Patio Chair Replacement Straps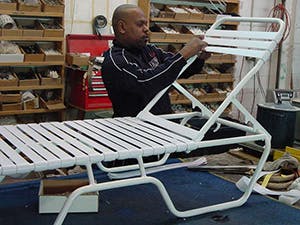 Patio furniture replacement parts include straps and lacing, too. We have 25 different colors of vinyl straps for you to choose from. You could create a monochromatic effect with a computer-matched strap color, or use accent colors to create a stunning effect.
The process begins with a careful inspection of your furniture after it is disassembled and the straps are removed. Our talented craftsmen then weave or lace the new straps in an environment with an elevated temperature of 95°. High temperatures are used to ensure there is sufficient tension on the straps so that they will not sag when used outdoors. The lacing process takes skill, patience, and an eye for detail.
Investing in patio furniture replacement straps will not only extend the life of your furniture but affords you a chance to update it for a more modern look, or perhaps incorporate some fresh colors into your outdoor look. It truly breathes new life into your furniture. By having it professionally done, you can be sure that the new straps will be the correct size, sufficiently tight, and installed to perfection. Results like this are very difficult, if not impossible, for even the most ambitious DIY enthusiast to achieve.
Frame Refinishing for Your Patio Chairs
When slings and straps are replaced, customers usually have the frame refinished, also. As already mentioned, any time patio furniture is brought to us for restoration, the first step is disassembly (which includes removing slings, straps, hardware, and sliders) followed by a careful inspection of the frame. It is checked for broken welds, weak swivel mechanisms, cracks, seized bolts, and other structural issues. These repairs are made, and then the frame is sandblasted to remove the old finish.
Once the old finish is removed, the frame is ready for powder coating with the finish of your choice. Powder paint is electrostatically applied and the individual pieces are then placed in an oven at 400° to cure. When the frame has cured, it will have a coating that is 3 to 4 times more durable than a wet coat finish. This process and the long-lasting, beautiful results it achieves cannot be done without professional equipment and skills.
Patio Furniture Replacement Parts for High End Brands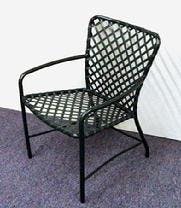 The Southern Company restores outdoor furniture for all of the premium patio furniture brands. We have many years of experience working with products from the Telescope Casual Furniture Company, with their beautiful assortment of both casual and contemporary looks. Brown Jordan has been a mainstay of the patio furniture business since the 1940s, and owners agree that it is well worth restoring. Tropitone, with its elegant residential and commercial patio furniture, is another brand whose products we take pleasure in restoring. The Southern Company is also experienced with furniture from Carter Grandle and Molla (which are no longer in production but still immensely popular), Woodard, and Winston, among many others.
Patio Furniture Repair Shop Serving Pennsylvania & Beyond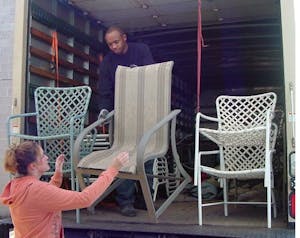 If your treasured patio furniture is beginning to show signs of age and wear, let the professionals at The Southern Company restore its beauty and functionality. Whether it's a sling that has frayed, or straps that just do not provide the support they used to, or the furniture set itself just needs a style update, our staff will provide the highest quality patio furniture replacement parts to restore it to like-new condition.
Don't risk your timeless furniture by trying to make the repairs yourself – call The Southern Company today. We will pick up your furniture, inspect it, repair it, and restore it according to our extremely high standards. Then we'll bring it back to you—even better than new. We are proud to service many Mid-Atlantic states, including Pennsylvania, New Jersey, New York, Connecticut, Delaware, Maryland, and Virginia – DC as well.