After the endless shopping, including the frenzy of Black Friday, Thanksgiving, Christmas and then New Year's celebrations, most of us are secretly thankful to get back to routine and normality.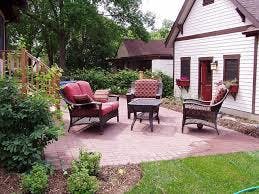 But a new year always brings new aspirations and resolutions. On top of that, most of us can't wait for the summer to arrive so that we can make the most of our outdoor space and entertain family and friends.
So our thoughts inevitably turn towards how we can improve and make the most of our patio area in the coming months.
Perhaps you've had the same style and design of your outdoor space for years, or maybe you like to change something every year to create a talking point for your guests each summer? Whatever the current state of your outdoor entertaining area, the new year is an ideal time for making some resolutions to improve it.
To help you to develop your aspirations into solid plans, let's look at some things you can do to transform your patio this year.
Consider Adding A Water Feature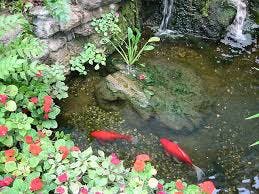 Everybody loves the sound of gentle running water outside. The heartwarming trickle of the fountain, or mountain stream effect of water running over stones can create a peaceful environment whether you are alone or entertaining.
Water features allow you to get very creative. From a small pedestal fountain to a patio-sized water garden, you can let your imagination run free.
You could even consider creating a pond with water running into it. Adding fish like beautiful koi to the mix will create a captivating outdoor feature that your friends and family will find enchanting.
Plan A Fragrant Path To Your Patio Area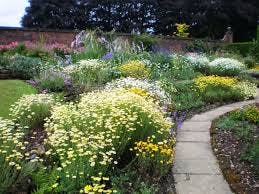 Depending on where your entertainment area is outside, the approach and around the patio itself will often benefit from the power of natural fragrance. The beautiful aroma of strong scented plants can turn the cold and antiseptic nature of many patio areas on its head.
Mixed with an arched trellis and decorative, colorful displays on the patio itself, you can create a mesmerizing blend of scents that your guests will love.
And even with no guests, when the noise of the day dies down there can be nothing better than to sit in the evening sun with your eyes shut and revel in the smell of the calming blends you have created.
Make Sure Your Existing Garden Furniture Is At Its Very Best
As well as planning new features to act as the centerpiece for this year's entertaining, you should also consider the state of your existing patio furniture. There is no point in creating a beautiful entertainment area this year if the furniture upon which people will sit is not up to the same standard.
Make sure that you remove it from storage as early as possible so that you can size up the job of restoration you may have.
Whether the furniture is wood, metal or wicker, there will usually be some maintenance to do, even if you undertook some prior to storage for the winter. Getting your patio furniture in tip top condition will draw you and others to your outdoor space for hours of enjoyment.
Consider New Furniture To Suit Your Entertaining Style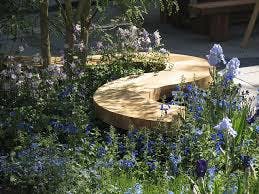 Does your current patio furniture meet your entertainment needs? For example, if you or many of your family and friends are now parents, then you should consider fun furniture to suit children.
Children don't always like sitting upright in chairs, so consider adding a stylish bench to the edge of your patio area. Not only will the bench be fun and practical, but if designed correctly it can also provide under-seating storage space for all your gardening implements, as well as some toys to keep them occupied while you eat!
If you prefer intimate conversations does your current table allow this to happen with ease?
If you regularly entertain other couples, does a large rectangular dining table designed for eight people meet your needs? Perhaps you should consider swapping it for a smaller round table that will allow the conversation to quietly flow.
Or perhaps your current furniture doesn't truly meet the style of your garden as it has evolved or as it will be once your plans have been implemented.
For example, if you are aiming for a more classic countryside look, then perhaps switching to wrought iron furniture will help create that look you are aiming for. The beautiful shapes that metal furniture can create are often enough to transform even the most basic patio areas into an inviting environment.
Take Your Time To Make The Most Of The Garden Entertainment Space You Have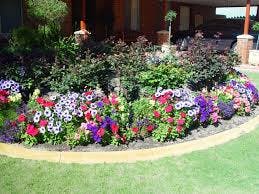 Sometimes it's easy to go into each new year simply thinking about how you want the summer to arrive, then dragging furniture out of storage and not thinking any more about it.
Before you do that, look at exactly what you want to achieve with your New Year's resolutions in the garden. Take a fresh look at the future of your entertaining space with your current items, such as furniture, barbeque, and planters removed from the scene.
If you have a beautiful garden, perhaps you should turn the focus onto it by positioning your furniture so that people face the garden.
If the hot summer nights turn into dark summer nights because of inadequate lighting, consider investing in more lighting options. From Chinese lamps to pathways of spotlights, some simple lighting can not only prolong those wonderful evenings, but they can also transform the mood of them as well.
Family and friends will have ideas so lean on them before you make your New Year's garden and patio resolutions. Your patio space is often the center of home entertaining in the warmer months, so it makes sense to take your time to plan the changes that will make each occasion with your company a memorable one.