When you think of the winter, you likely aren't thinking of the season when your patio furniture gets the most use — at least not here in the Northeast. However, despite your patio furniture not getting much use in the winter, this is also the time of year when it can become the most damaged if not winterized properly. Many furniture materials aren't meant to go through the freezing and thawing that comes along with winter, and this can leave them severely damaged when spring rolls around. Further, snow and wind can be damaging forces as well.
Winterizing Patio Furniture
To ensure your patio furniture remains in peak condition over the winter months, winterizing should be your priority. This typically involves things like taking furniture indoors, covering it with furniture covers, and touching up paint with fresh coats, wax, and sealants. However, there are many — maybe you're one of them — who don't properly winterize their outdoor furniture. This choice can lead to cracking, rust, mold, and mildew, among other unwanted damage.
How Different Furniture Materials Hold Up in the Winter
So, what if you're someone who doesn't want to have to winterize their furniture every year? Are there any materials which can hold up all year 'round? In fact, there are a few that you should choose if leaving your furniture out in the cold and snow is what you plan to do.
Wood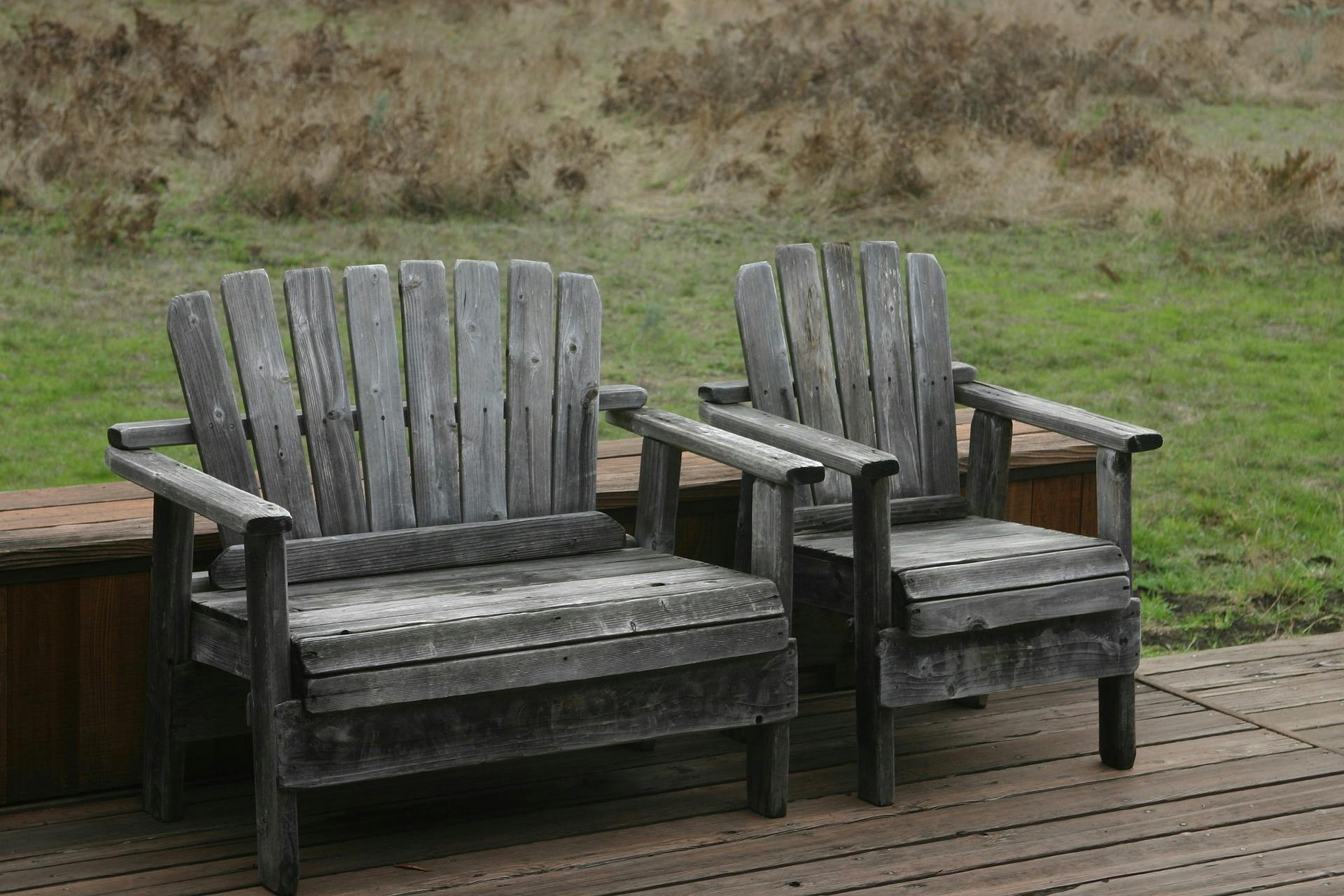 Generally speaking, wood furniture can be left outside during the winter. However, that's because most wooden patio furniture is made from teak, which excels at keeping water and moisture out. Still, regardless of what type of wood your furniture is made from, a sealant should be applied to prevent it from absorbing any moisture. During the winter months this sealant will protect your furniture from cracking due to the freezing and expansion of water. And as an added benefit, the sealant will keep your furniture looking good throughout the rest of the year too.
Furniture covers can also help extend the life of your furniture, but they should be breathable. Otherwise mold and mildew can form. However, if your furniture is made of teak, then you can forgo the furniture covers and allow the elements to weather your furniture naturally.
Wicker
Wicker furniture should not be left outside in the winter. Water can easily get inside wicker furniture, and when that water freezes, it expands. This expansion may cause cracking and breakage of the wicker. Your best bet is to cover this type of furniture and put it into storage — or simply use it as indoor furniture over the winter.
Aluminum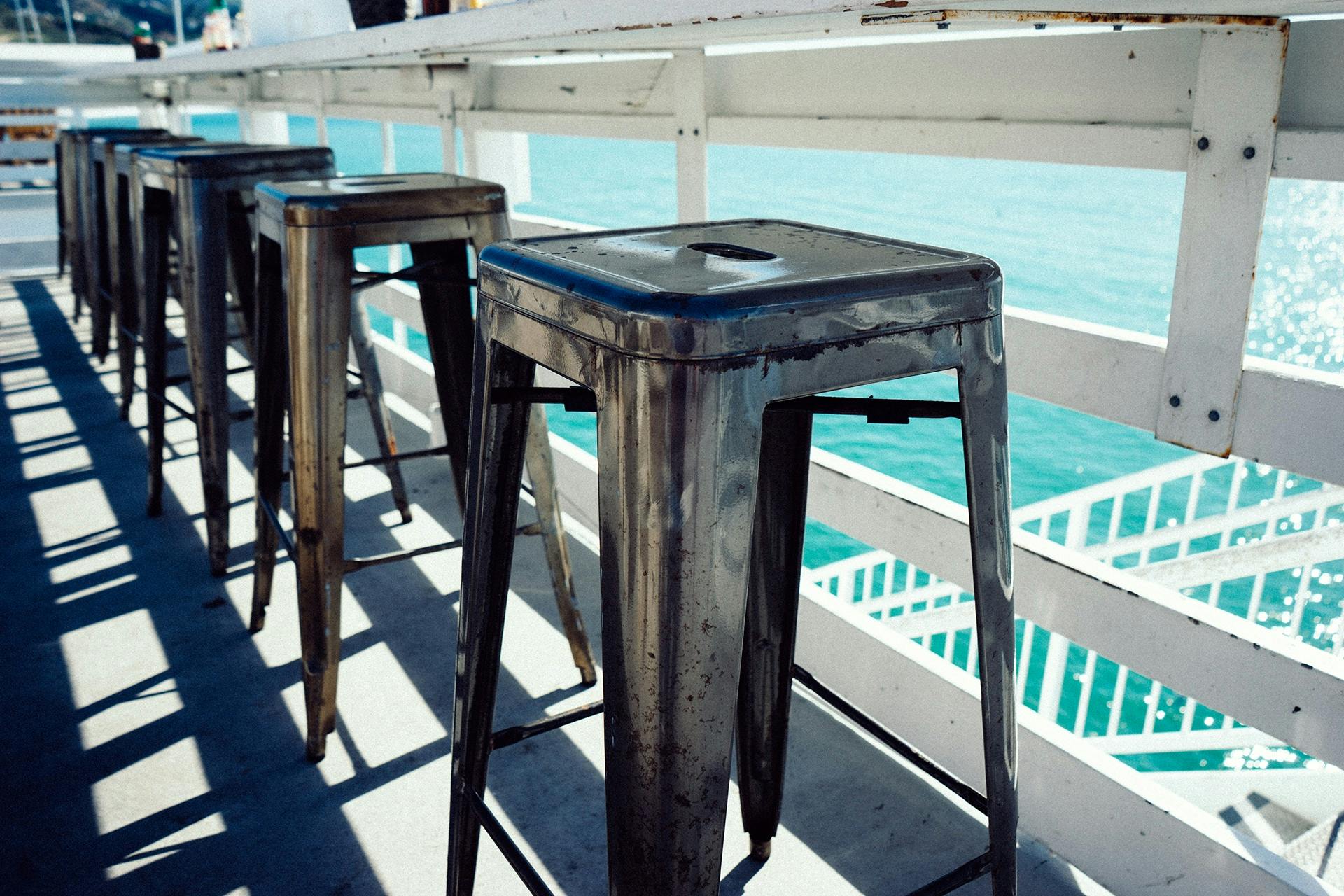 Aluminum furniture is some of the most durable outdoor furniture around. It can be left outside in nearly any weather, as wet and cold conditions won't affect it. The one weather condition you may need to be wary of with aluminum furniture is when it's extremely windy. Because this furniture is lightweight, it's prone to being blown around. However, that light weight also makes moving it indoors easy.
Steel
Steel furniture should not be left outside all winter long. Scratches in the paint should be touched up and the furniture should be put into storage. Cold conditions can cause the paint to crack, and water that gets within those cracks can cause rust to form which will weaken the furniture over time.
Stone
Stone furniture is tricky. It often has a lot of small cracks for water to seep into — especially natural stone furniture. And, as you might have guessed, when this water freezes and expands it can cause damaging cracks to appear. However, stone furniture typically isn't going to be moved into storage, whether you want it to or not. Leaving it out in the elements is one option, but covering it will help it last even longer.
Iron
Like steal, iron furniture should be touched up and brought inside during the winter. Cold and wet conditions may cause cracking and rust which will severely limit the lifespan of your furniture.
Plastic
Plastic furniture usually doesn't have to worry about freezing and expansion of water. However, cold conditions can cause it to become more brittle and thus prone to breaking. It should be placed into storage, which is usually easy due to light weight and stackability.
Glass
Glass-topped tables should be brought inside or put into storage during the winter. For these pieces of furniture, it's not the weather itself which can cause damage, but what the weather brings with it. Snow and wind alone won't break your glass table, but the branches which fall from trees covered in snow and blown by wind might.
Fabric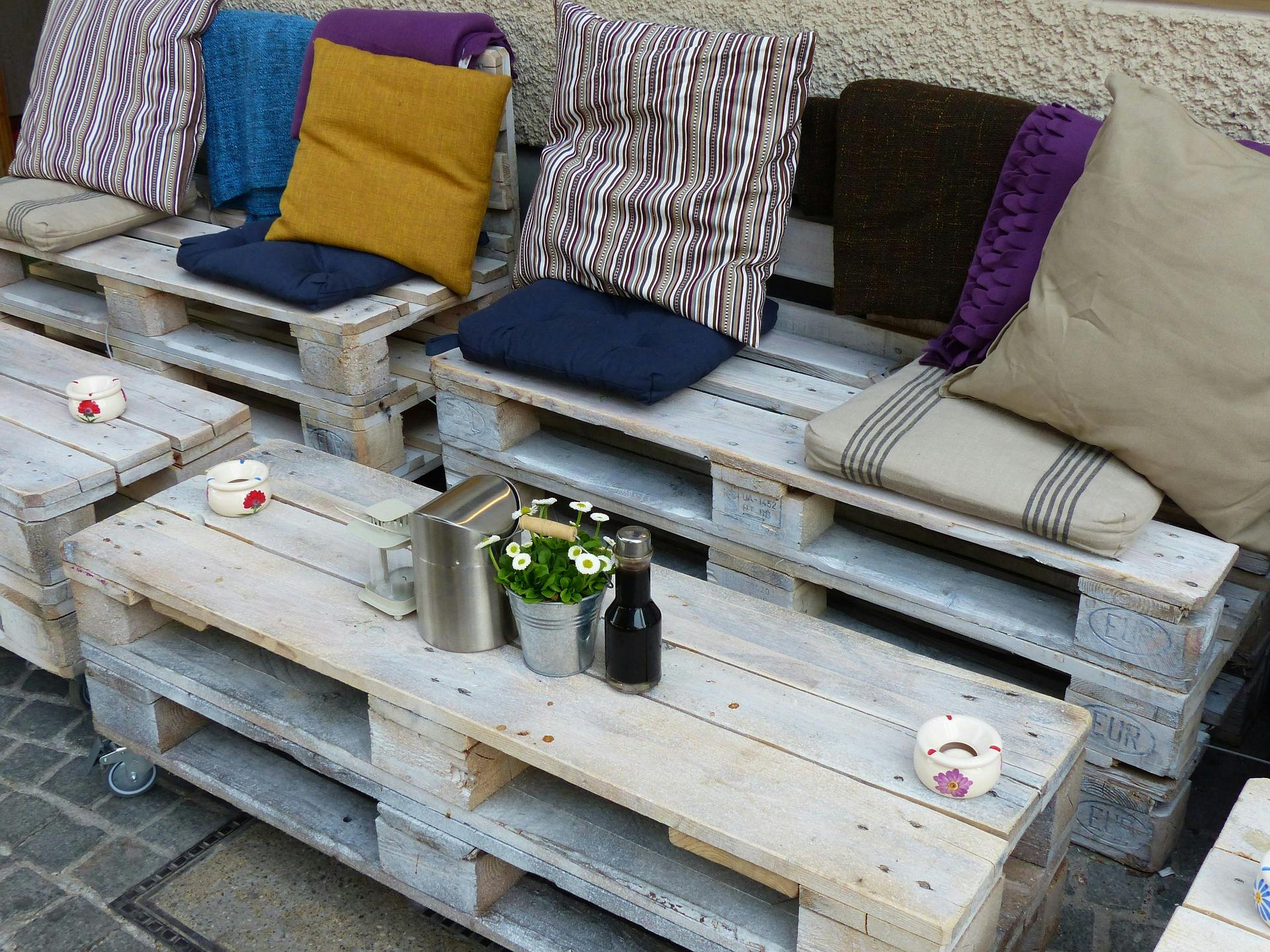 Finally, most fabrics, such as cushions, should be brought inside or put into storage. Fabrics are prone to growing mold and mildew, so drying them out before storing them for the winter is important. However, if your fabrics are by Sunbrella, then that's a different story. Sunbrella fabrics are water and weatherproof, meaning they can technically be left out in the elements. With that said, keeping them in storage will also increase their lifespan.
Conclusion
Teak and aluminum furniture, along with sunbrella fabrics, are your best bet if you plan to leave your patio furniture out all winter. All other types of furniture, with the exception of stone, should be placed into storage or brought inside. However, if you want to maximize the lifespan of your patio furniture, properly winterizing it is a good choice.
The Southern Company Patio Furniture Repair
Whether your furniture needs to be touched up, or requires extensive repairs, The Southern Company can get the job done. Contact us today for more information on our restoration process. We'll have your outdoor furniture looking like new in no time!