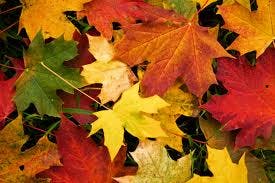 Now is a great time to start preparing your yard for the cooler autumn months, while the weather is still tolerable and the light still trying to stretch itself into the evening.
Odds are, your outdoor pool or patio furniture took a beating this summer. Give your furniture a bit of TLC after long days in the sun, heat, and rain. Clean and repair patio furniture, including chairs, tables, umbrellas and even your patio and deck. Remove all that pollen and dirt that they collected over the summer, and repair any damages that may have occurred.
Landscaping
Before the leaves start to fall all over your yard, do some late summer landscaping projects. What type of landscaping you choose to do really depends on the size of your yard and how you want your yard to look. But, no matter what type of yard you have, there is definitely some sort of landscaping work you can do that will keep It lush while transitioning into fall. Consider adding some fresh gravel, or lay down stepping stones in your garden or lawn. And of course, you can always go the traditional route and do some fall planting.
Painting
Fresh paint on the exterior of your home can make your yard look that much better. While you have some longer hours of sunlight, start touching up paint on the exterior walls of your home, including your doors, windows, shutters, steps, and garage door. You can also touch up paint on your fences.
Fall Cleanup
Everyone has heard of spring cleaning, but fall cleaning can be just as effective for you. Get in your garage or your shed and start cleaning and organizing. Chances are you're going to need some space to store all your outdoor furniture pieces, your grill, tools, and accessories, so now is a great time to clean, organize, and make the necessary space for storage.
Gutters and Downspouts
Clean gutters and downspouts are happy gutters and downspouts. Take out those ladders and rid your gutters and downspouts of all those wet leaves, dirt, and other obstructions. When those fall rains come, you'll be glad you did.
So, now is a great time to make those all-too-important yard preparations for the fall season and beyond.